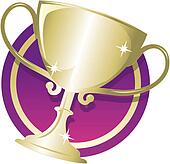 The winners from the Giveaway blitz are:
1. Once Upon a Child - lynnmorak - "I could use tons of hair bows with three girls!"
2. Plato's Closet - makeighleekyleigh "I would like to find some jeans for my daughter since she has outgrown all of hers."
3. Thred Up (2 winners)

bukaeyes "I love the winter stuff they have in 12-18 months I'm gonna have to try this out!"

simmworksfamily "I'd love one of the 12 month girl boxes with Gap or Gymboree clothes. So many options!"
4. Crafty Kids Playhouse and crayon sets (5 winners)

pauline15_01 "I'm a crafty kids facebook fan (pauline1501)"

makeighleekyleigh "I like crafty kids playhouses on FB"

emilyannogle "The castle!"

janetmulford "follow you on facebook"

williamsmel88 "i like crafty kids playhouses on fb"

5. Label Daddy - hairbows.n.more "Im a fan of label daddy on FB"

6. Like Book mchugh.stephanie "I follow you through GFC"

7. Doggy Loot (3 winners)

luckyjd2k "I like you on facebook"

livelovelaughwithleslieblog "$12 for a bottle of TenderPaws healing spray from Natural Paws (a $24 value) - includes shipping!"

clpetroline " I would like to try the recycled toys"

8. Lia Sophia - reejen "I like the Chai Earrings"

9. Sock Sac - rsgrandinetti "I like Saving with Brandi on FB"

10. Snapily (2 winners)

thoozie "I like Snapily on FB."

aleciasstuff " You've already got me hooked on the "I like" book...now "I Like" this :)"

11. Peeled Snacks - slbastin "I would love to try Apple-2-the-core! Thank you for the chance to win! :)"



12. Orange Leaf (4 winners)

seansweeney0 " FB follower"

spicyhuman "I like Orange Leaf on FB"

susantjefferson "Red velvet sounds really tasty, but so do white chocolate and peppermint. I guess I need to make several visits!"

adwriter01 "I love all the flavors!"

Congratulations to all the winners! I have sent them all an email and they have 48 hours to get back to me.