This deal is SO MUCH HOTTER NOW!!!! It was get your first outfit for only $25, but now it's even better!
Go
here
to sign up and get your first outfit FREE (just pay $7.95 shipping!!!!) This is only good for one week so hurry!
I just found out about a new clothing website for little girls called Fab Kids!
I checked it out and there are lots of cute outfits to choose from.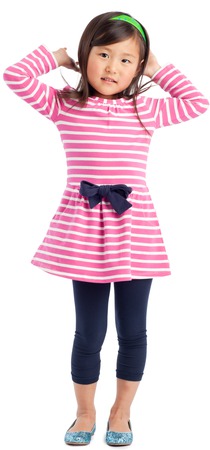 It looks like their clothes are for little girls from 2-8 years of age.
Go
here
to check it out!
BE AWARE - I just placed my order and I was enrolled in their monthly shipment deal. After I receive my first order, I will cancel that subscription.
Here is what was in the bottom of my email:
As an active member, you will receive 1 outfit credit for just $39.95 each month for use towards a future purchase. We will email you monthly outfit picks that are personalized for your girl. If you don't love what you see and do not wish to purchase a credit or be shipped your monthly outfit pick, simply "skip the month" and you will not be charged. There is never any obligation to purchase and you may cancel your membership anytime for any reason. Contact Customer Care if you have any questions at 1-855-FAB-KIDS or customercare@fabkids.com