Today - FatHead is having a sale!
FatHeads are the wall stickers that stick to the wall and then can be easily moved to another spot. They are fantastic!
The above set is usually $99.99, but today it's on sale for $49.99. FREE SHIPPING if you have a Shop Runner account!!!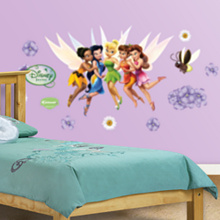 Disney Fairies are also on sale for $29.99.
$44.99!
Joe Flacco (of my beloved Ravens!) is only $49.99!