Gymboree is offering an instant 30% off everything online!!!
Rewards members get instant FREE SHIPPING on ANY SIZE ORDER!!!
If you have a recent Parents magazine or Gymboree coupon, you can use it in this order as well to make for a great deal!!! I had my 20% coupon from Parent's magazine!
Lots of great deals.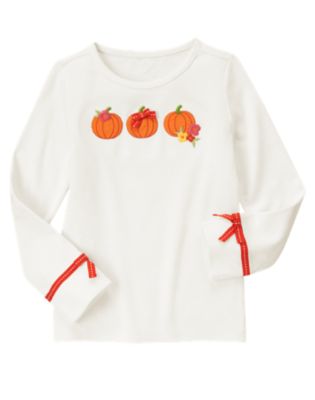 This cute Pumpkin Tee (for next year!) is only $5.94 after 30% off!!!
Sunflower Dress is only $10.40!