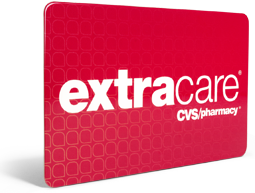 This post is for all of my local friends. I LOVE the new CVS!!!!
I checked it out today because I heard about the AWESOME deals they are having today thru Wednesday.
Here are just a few. All of these are FREE after Extra Care Bucks!!!
(Limit 1 per person with Extra Care card)
Box Kraft Macaroni and Cheses - 99 cents get 99 cent Extra Care Buck back (ECB)
Scooby Doo Gummy Snacks - $2 - get $2 ECB
Command Hook sample hook - 99 cents - get 99 cent ECB
PowerAde - $1 - get $1 ECB
Hot Wheel Car - $1 get $1 ECB
ThermaCare Heat Wrap single - $3.49 get $3.49 ECB
Advil - 12ct - $2.99 get $2.99 ECB
Children's Advil - travel size $2.37 - get $2.37 ECB
Cepacol Warming drops - $1 - get $1 ECB!
1 roll Charmin Basic - $1 - get $1 ECB!
Carmex Lip Balm - $1 - get $1 ECB!
Kleenex slim pack - $1 - get $1 ECB! (limit 2 per household)
Coke - 1.25L - $1 - get $1 ECB!
This isn't even all the deals that are listed. This was just to give you an example.
Make sure you get your Extra Care Card. There is a limit of 1 for each of these deals (unless specified above). You can easily roll ECB's at CVS. You can buy1 roll of Charmin, 1 Carmex and 1 Kleenex and get $3 in ECB's! Use those 3 - ECB's to pay for your Thermacare!! You do not need the same number of items as you have ECB's!!!
I also recommend getting a bag tag. They cost 99 cents, but each time you use your own bag instead of a CVS bag, they will scan your bag tag. Every 4th scan, you get a $1 ECB!!! It pays for itself after 4 visits!!!
I am impressed with how easy it is to do deals at CVS! They are so nice and coupon friendly. I encourage you guys to try it out - especially in the next few days so you can score some of these items that are basically FREE after ECB's.
If you find that the store is out of some of the good deals, they will give you a raincheck!!! Yes - CVS will issue a raincheck even for these great ECB deals!!!! You can't get a raincheck for everything, but I had very good luck today. They only thing they wouldn't give me a raincheck for was the Playdoh because it was a seasonal item and they wouldn't be getting any more in.