Is you little one looking forward to the first Sofia the First show? Mine is!
Go
here
to download a premier kit!
While you are there, you can browse around to lots of other fun games and coloring pages for your child.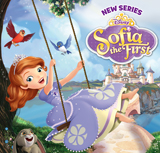 Sofia the first premiers tomorrow, Jan 11th at 8:30pm Central time.